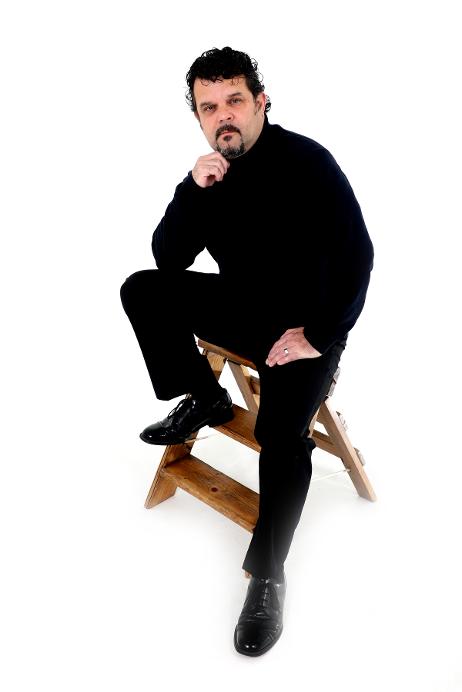 About
David has always had music in his life. He started singing at an early age with the local choir and playing the violin and always had the influence of his father, who was a professional opera singer.
His father was not one for saying 'Yes' very often if David wanted anything or to do something. So when he was not quite 9 years old, David's friend called round and asked if he wanted to join the local church choir. So approaching his father, preparing for all the bargaining solutions he could think of, David asked.
"Dad, can I join the church choir with Nick?" His father turned sharply and looked at him. Preparing to try and win his father over, his father replied without hesitation "Yes, alright lad".
And off David went with his friend Nicholas to sing with the church choir and that was the start of it. A love of music and a journey he would start to fulfil.
As time went by, David found himself serving in the Royal Air Force in the Shetland Islands and on one of the parades in Lerwick. During the church service, David was happily singing the hymns off by heart, that he had sung many years before. Unbeknown to him, it hadn't gone unnoticed by his fellow service men and women. After the service when all were lined up ready to march off, the discip Sargent approached, "Brothers! that is one fine voice you have there!"
Then in 2007 his passion for singing was re-ignited during his honeymoon in Rome, whilst listening to an opera recital. As a result of this he then started professional singing lessons and quickly progressed gaining an honours grade 8 in solo singing and grade 7 with merit in music theory.
Musical Qualifications
Grade 8 Solo Singing with honours – The National College of Music, London (2011)
Senior Bronze Medal, Solo Singing – The National College of Music and Arts, London (2011)
Grade 7 Theory of Music with merit, Trinity College, London (2010)